Bird Solutions 
International
Successfully Solving Nuisance Bird Issues Since 1994
Our Resume of Successful Projects Speaks for Our Qualifications:
Government
Delaware Joint River Commission
State of Illinois
State of California
FAA
USDOT
US Border Patrol
Department of Homeland Security
US Postal Service
Historical
Harpers Ferry National Park
Jefferson Memorial Court House
Illinois State Capitol Building
San Francisco World Trade Center
Transportation
New York MTA
New Orleans Regional Transit Authority
SEPTA
LIRR
Los Angeles MTA
San Diego MTS
North County Transit District
Colorado DOT
CALTRANS
Bridges
Scudder Falls Bridge Replacement, New Jersey/Pennsylvania
5th street Bridge Marysville Ca
Grand Bridge, Glenwood Springs Co
South Fork American River Bridge, Coloma Ca
McHenry Bridge, Stanislaus County Ca
Hayward/San Francisco Bay Bridge, Hayward Ca
Construction
CH2M
Cherokee
Clark Construction
Whiting Turner
Turner Construction Granite Construction
Cahill Construction
Nibbi Brothers
Walsh Construction
Swinerton Construction
Roads Construction North West
PKF-Mark III, IncSkanska
Retail
Duke energy
SDGE
SoCal Edison
PG&E
San Onofre Nuclear Power Plant
Military
Pearl Harbor
Camp Pendleton
32nd street Naval Station
Coronado Naval station
Minot AFB
MCAS Miramar
US Coast Guard Point Reyes Ca
Click here to view more
Hospitals
Kaiser Hospitals
Paradise Valley Hospital
St Francis Hospital
West Los Angeles Veterans Hospital
Veterans Administration Plummer
LSU Medical Center
Loma Linda Medical Center
Scripps Medical Center
Airports
SeaTac
Northwest Arkansas Regional Airport
Syracuse Airport
Niagra Falls Airport
Municipalities
Los Angeles Ca
San Diego Ca
Oceanside Ca
San Clemente Ca
Encinitas Ca
Anaheim Ca
Bellflower Ca
Retail
Home Depot
Lowes
Target
Walmart
Mayco
Sears
Westfield Shopping Centers
Stadiums
QUALCOMM Stadium
Petco Park
OSU Football Stadium
LSU Baseball Stadium
WSU Baseball Stadium
Education/Colleges
LAUSD
Yosemite College
Berkley
SDSU
Palomar College
Hawthorne School District
San Diego School District
Miscellaneous
Amazon Distribution Centers Nationwide
The Problem
When pest birds go unchecked, they cause a variety of health-related risks through the accumulation of bird droppings and nesting materials.
Our Solutions
Our bird control experts solve burdensome issues with humane bird control products that act as barriers for your structure.
Schedule
Call us today! Don't wait to take care of bird control on your property. Our certified professionals will take care of the issue quickly and humanely.
Our Services
We offer a wide variety of bird control, pest control and ongoing maintenance services for our customers including:
Custom bird control service quotes
Site cleanup
Parasite extermination
Pressure washing for bird fecal matter and nesting material (re-write this)
Bat exclusion
Site Cleanup
Bird control products should always be installed on clean surfaces. We include bird site cleanup as part of our quote. Site cleanup prevents recurrence of bird droppings.
Bird Nesting and Fecal Cleanup (double check this copy)
We offer pressure washing services, even if there is no bird problem.
Parasite extermination
Pest birds bring unwelcome parasites. Our services eliminate this potential health risk.
Bat Elimination
Similar to our bird control services, we offer solutions to bat infestations: we will survey your problem and come up with the appropriate control solution for your structure and situation.
Safe and Effective Avian Deterrents.
Our Mission
To be the leading global bird control company, committed to delivering unsurpassed quality and innovative customized methods. We will exceed client expectations while meeting budget constraints. We will utilize discreet, humane, and lasting solutions.
Bird Solutions has over 26 years of experience in the bird control industry and our experience comes with the following:
All of the regulatory certifications and training needed to complete any size bird control job with any problem bird

Successfully completed bird jobs at stadiums, nuclear power plants, military bases, warehouses, piers, retail shopping centers, office buildings, universities and many other difficult bird control jobs

Extensive experience with government and military agencies, commercial and industrial organizations, and individual homeowners
We solve tough bird problems with guaranteed bird deterrents. Call us today to find out how easily and quickly your problems can be eliminated.
Our Company
Bird Solutions International specializes in bird control, deterrence, extermination and clean up. We are an integrated, long-term solution provider, committed to help you and your organization prevent risks such as respiratory ailments, viral infections, food poisoning and property damage caused by bird pests. We eliminate birds with innovative products such as BirdFence, StealthNet, BIRDSLIDE™. We strive to provide an exhaustive list of individual products, approaches and solutions to meet your unique situation.
Our company is SBA Certified, GSA Certified, and we accept government purchase card orders. Bird Solutions is an American/Hispanic owned business.  Pre-qualification statements and references are available upon request.
Certifications:
SDB – Small Disadvantage Business State of California SB (Micro) # 41989
Dept. of Transportation (DOT) DBE # 36860
Dept. of Transportation (DOT) SMBE # 36860
NAICS
561710
115112
115310
562910
DUNS
100598288
CAGE CODE
4BE98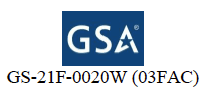 Our Location
1338 N Melrose Dr # H
Vista, CA 92083